MEMO GONZALEZ & THE ÖZDEMIRS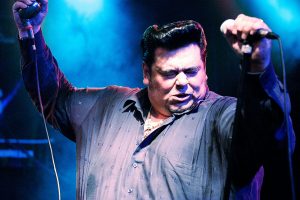 Lineup:
Memo Gonzalez – vocals / harp
Kenan Özdemir – guitar
Erkan Özdemir – bass
Levent Özdemir – drums
"300 Pounds of Tex-Mex Dynamite"
This band overflowed the stage with it's own unique sound, persona and rattling six-guns blazing blues. It was a pitty to see
Memo Gonzalez & The Bluescasters leave the groaning stage floor after such a bag full of stonkin' good R&B tunes."
Blues Matters!, UK
Memo Gonzalez hat eine unglaublich starke Präsenz. Nichts ist aufgesetzt – alles echt, alles lässig, alles energiegeladen.
Bluesnews Magazine Germany
Dass das Quartett inzwischen zu den meistgefragten Blues-Bands in Europa zählt, ist nach dem Hören von "Live in the UK" (Crosscut/in-akustik) leicht nachvollziehbar.
Blue Rhythm Magazine Germany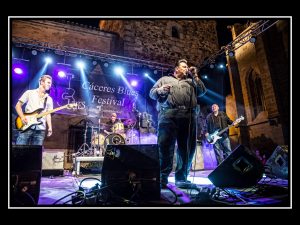 Konzertkritik 10. Oktober 2020 – Rheinische Post Online
Without reservation one of the most exciting live blues bands touring today Memo Gonzalez & The Bluescasters combine authentic Texas roadhouse blues with swing and rock 'n' roll influences to deliver one hell of a live performance. Their collaboration started in 1995 and resulted in more than 1,000 shows in European clubs and on international festivals. Memo Gonzalez, who hails from Dallas/Texas, and his continental colleagues have worked hard for their inspiring sovereignty which has been stirringly captured on "Live In The UK". The new album was recorded at various concerts during a tour through England and confirms in evidence Memo Gonzalez & The Bluescasters excellent reputation as a dynamic live band. "Music's always happening today", Gonzalez declares. "We ain't no juke box. We want to leave our own imprint on the music."
The band's history started at the end of the 1980s when Kai Strauss formed the Bluescasters. Already in their early years, the band was invited to perform at festivals, all over Europe. In 1995 the first CD was released, Drivin' With … .
6,000 kilometers away, Memo Gonzalez milled new facets into Texas Blues, supported by Paul Size, Johnny Moeller, Jim Suhler and other guitar greats. After an impressive 'Texas Harmonica Rumble' in Utrecht, The Netherlands ,The Bluescasters invited Memo Gonzalez to join them on their European tours. The debut album Let's All Get Drunk And Get Tattooed was released in 1996. Ten years later the XXL-Texan with the genuine rock'n'roll pompadour easily controls every stage he's on and continues to defend his heavyweight harmonica champion title with every performance.
Germany's musician's journal Gitarre & Bass has devoted two pages to the Troja-born bass player Erkan Özdemir in their April 2006 issue. Boyd Small from Portland,Oregon is the new man behind the drums.With this addition, The Bluescasters are 100 per cent an international top band.
"Thirty two years ago in high school when I began taking an interest in music, I fell in love with the rhythm and blues sounds of the local radio stations," the charistmatic American remembers. During his school days he was not yet known as Three Hundred Pounds of Texas Dynamite. "Later this music did change my life and I've travelled half the world."
Yes, there's power in the Blues.